Shanghai Richeng Electronics Co., Ltd. booth 3.1 Hall F47
SIAF Guangzhou International Industrial Automation Technology and Equipment Exhibition is the world-renowned SPS IPC Drives electrical automation exhibition series in Nuremberg, Germany. Since 2010, SIAF Guangzhou International Industrial Automation Technology and Equipment Exhibition has developed into a well-known automation products, services and technical exhibition in Asia. At present, the scale of SIAF exhibition has been ranked in the forefront of the automation professional exhibition held independently in China. SIAF covers a wide range of areas of industrial automation including robots, machine vision, sensors, industrial measurement, connectivity systems, drive and mechanical drive systems and control technology to provide solutions that are up-to-date for China's rapidly growing and increasingly sophisticated manufacturing industry , Is to open up a huge trading platform in the Chinese market.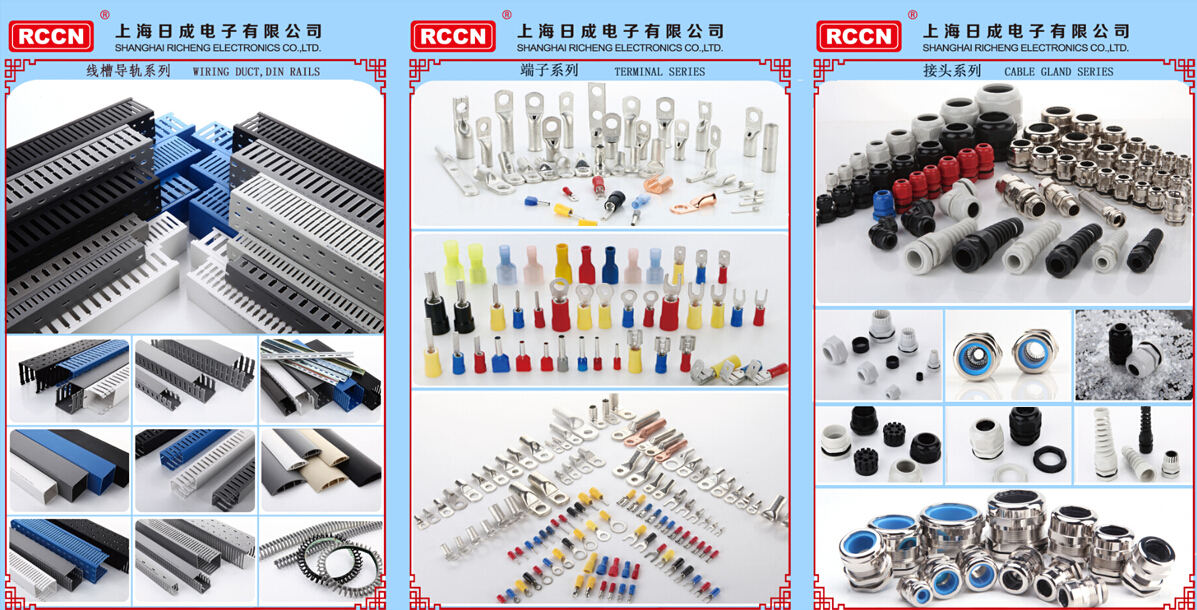 Shanghai Rising Electronics Co., Ltd. - RCCN, after years of steady development, has now become the industry's leading manufacturing solutions provider. Over 5,500 high-quality products are available to customers around the world including: Troughs, Cable Fittings, Metal Fittings, Hoses, Cable Ties, Terminal Blocks, Wire Marking, Metal Hose and Hose Fittings, Holders, End Tapes, Hot Shrink sleeve, wire sleeve, nylon nylon rivets, isolation columns, new energy vehicle wiring harness and other fifteen categories of products. The sales market is diverse and includes new energy, telecommunications, equipment manufacturers, construction, public facilities, maintenance jobs, office automation and factory automation, smart buildings and more. Products through the certification: ISO9001,14001, TS16949, UL, CE, ROHS, in our full range of products, we can find to meet your different needs of the installation of high-quality products.
* Fast delivery of goods to help you reduce the cost of inventory.
* Available in a variety of different products to provide one-stop service. Your one-time ordering saves administrative and shipping costs.
* Well-trained staff can answer any questions you may have and make sure that you are buying what you need.
* Our products, to meet your needs in any equipment.
* RCCN has obtained ISO9001, TS16949, UL, CE, ROHS certificates, which effectively proved the commitment to quality in all aspects.
* ISO 9001, TS16949 represent all the action procedures of Richeng in designing, purchasing, manufacturing, testing, document handling, transportation and service, all meeting the international standards.