Shanghai Richeng Electronics Co., Ltd. Booth: 8.2-F151
The 21st China Industry Fair will be held at the National Convention and Exhibition Center (Shanghai) from September 17th to 21st, 2019. At that time, the China Industry Fair will plan more than 280,000 square meters of exhibition area. The 9 major professional exhibitions are respectively CNC Machine Tool & Metalworking Exhibition, Industrial Automation Exhibition, Energy Saving and Environmental Protection Technology and Equipment Exhibition, Information and Communication Technology Application Exhibition, New Energy and Electric Power Exhibition, New Energy and Intelligent Network Exhibition, Robot Exhibition, Technology Innovation Exhibition and New Materials The industry exhibition will be held at the same time with several high-quality summit forums and events.
As the most influential, scale and level of international industrial brand exhibition in China, the most concentrated display and trading platform for intelligent manufacturing solutions and artificial intelligence technology applications, the 21st China International Industry Fair will be held at the National Convention and Exhibition Center tomorrow. Shanghai) is grandly launched. At the booth of Shanghai Richeng Electronics Co., Ltd. (Box 8.2-F151), you will see more quality products and feel the peace of mind and peace of mind.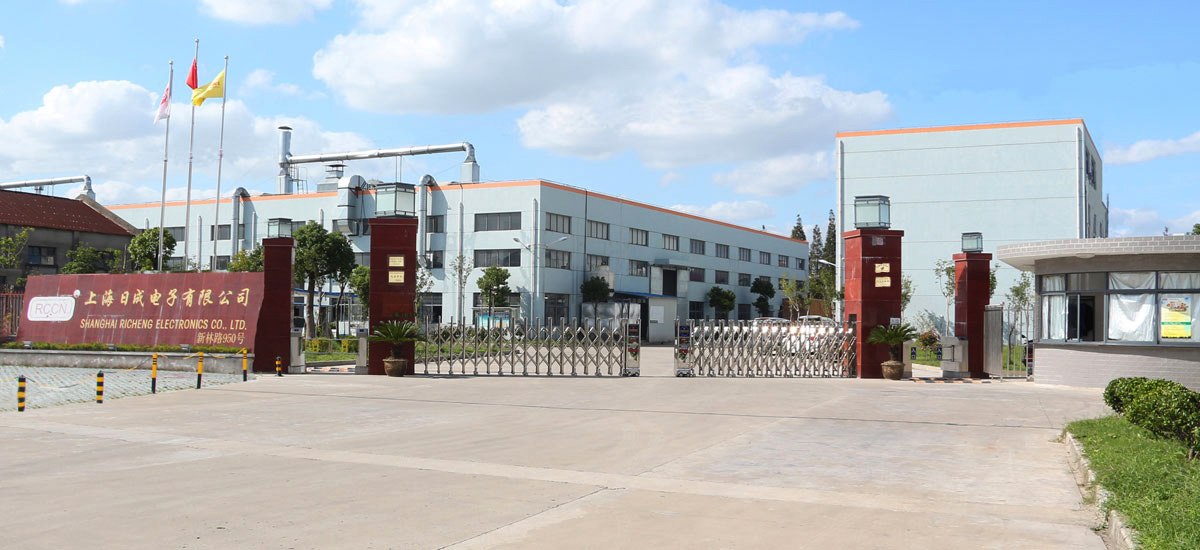 Shanghai Richeng Electronics Co., Ltd. - RCCN, after years of steady development, has become the industry's leading supplier of manufacturing solutions. More than 5,500 high quality products for customers worldwide: wire trunking, cable glands, metal fittings, hoses, cable ties, terminal blocks, wiring signs, metal hoses and hose fittings, mounting brackets, end straps, heat Shrinking casing, retaining sleeve, nylon rivet nylon screw, isolation column, new energy vehicle wiring harness and other fifteen categories of products. The sales market is diverse, including new energy, telecommunications, equipment manufacturers, construction, utilities, maintenance operations, office automation and factory automation, and intelligent buildings. The products have passed the certifications: ISO9001, 14001, IATF16949, UL, CE, ROHS. In our full range of products, we can find high quality products that meet your different installation needs.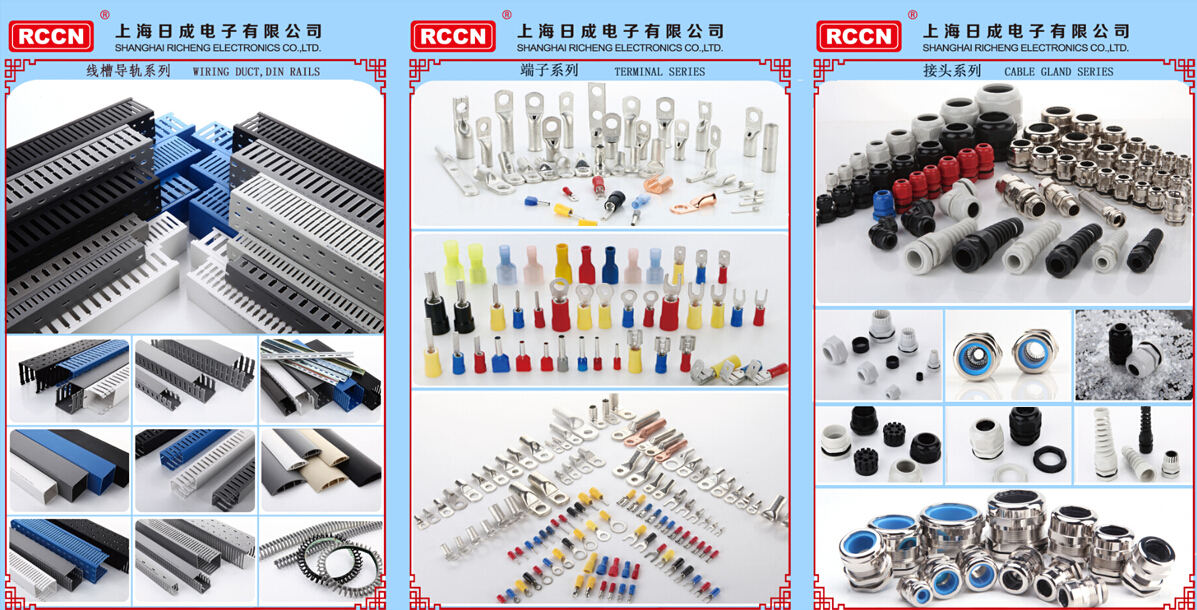 * Fast delivery of goods to help you reduce the cost of inventory.
* A variety of different products are available to provide one-stop service. Save your administrative and shipping costs with one order.
* Trained staff can answer any questions and make sure you are buying the products you need.
*Our products can meet your needs in any equipment.
* Nisshin has obtained ISO9001, TS16949, UL, CE, ROHS certificates, which proves the determination to focus on quality in all aspects.
*ISO9001, IATF16949 represent all the operating procedures of Nisshin in design, procurement, manufacturing, testing, document processing, transportation and service, all in line with international standards.