Do you know what a metal hose is?
Metal hoses are an important component in modern industrial equipment connection lines. Used as wires, cables, wire and cable protection tubes for automatic instrument signals and civilian shower hoses, specifications from 3mm to 150mm. Widely used in aviation, aerospace, petroleum, chemical, metallurgy, electric power, paper, wood, textile, construction, medicine, food, tobacco, transportation and other industries.
Metal hose consists of three parts: bellows, mesh sleeve and joint. The corrugated pipe is the body of the metal hose, which plays the role of flexibility, the net sleeve plays the role of strengthening and shielding, and the joint plays the role of connection. For different use requirements, they are connected in different ways: the bellows, the net sleeve and the joint are connected in a welded form, called a welding type; connected in a mechanical clamped form, called a mechanical clamped type In addition, there is also a combination of the above two methods, called hybrid.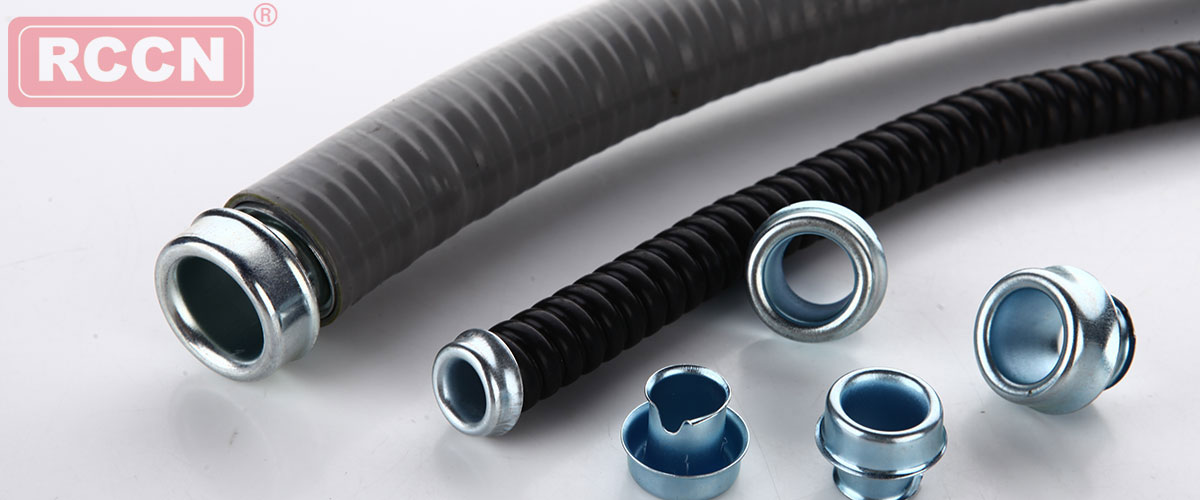 (1) Corrugated hose: Corrugated metal hose (referred to as corrugated pipe) is a high-quality flexible pipe in modern industrial pipelines. It is mainly composed of bellows, mesh sleeves and joints. Its inner tube is a thin-walled stainless steel corrugated tube with a spiral or annular wave shape, and the outer mesh cover of the corrugated tube is woven from stainless steel wire or steel strip according to certain parameters. The joints or flanges at both ends of the hose are matched with the joints or flanges of the customer's pipeline.
(2) Threading hoses: Threading metal hoses are made of 304 stainless steel or 301 stainless steel. They are used as wires, cables, and automatic instrument signal wire and cable protection tubes, with specifications from 3mm to 150mm. Ultra-small-diameter metal hose (inner diameter 3mm-25mm) is mainly used for the protection of sensor circuit and industrial sensor circuit of precision optical ruler. .
(3) Plastic coated hose: The inner layer of plastic coated metal hose is made of stainless steel or galvanized hose and special insulation treatment, and the outer layer is made of PVC material (anti-ultraviolet, anti-aging). Operating temperature range: -40 ℃ ~ + 160 ℃. Widely used in railway, locomotive, transportation system engineering, air conditioning, various machinery, automation control equipment, power generation, chemical industry, power transmission and distribution systems, communication systems, ships, buildings, factory buildings and outside exposed wiring protection.
What are the characteristics of metal hoses?
(1) The overall metal hose is made of 1Cr18Ni9Ti stainless steel, which has strong corrosion resistance.
(2) The hose body is a thin-walled stainless steel body formed by hydroforming. It has strong flexibility, scalability, strong bending and vibration resistance, and enhanced protection of the braided mesh sleeve, which makes it have higher pressure-bearing capacity.
(3) The connection at both ends of the hose can also be made other than the thread and flange standards for easy connection and use.
(4) Not only suitable for matching with rotary joints, but also widely used in flexible connection for conveying a variety of fluid media.
(5) Corrosion resistance, high temperature resistance, low temperature resistance (-196 ℃ --450 ℃), light weight, small size, and good flexibility.