The recovery of the property market drives the bottom of the kitchen and electric industry
Under the national keynote of "do not speculate on housing and housing," real estate regulation was carried out 482 times throughout the country in the first 10 months of 2019, which initially stopped the trend of rising housing prices for many years. Up to now, after more than a year of regulation and consolidation, more than 400 bankruptcy housing companies have been squeezed out, the bubble has further squeezed out, and the industry's Matthew effect has become prominent. According to the research report of CITIC Construction Investment, the A-share real estate company's three quarterly report performance was beautiful, the scale of advance receipts hit a record high, and the industry's growth certainty was strengthened. With the arrival of the peak period of real estate sales in the fourth quarter, the growth rate of new construction in a single month reached a new high in the year, and the growth rate of real estate investment continued to remain high. At the same time, the cumulative decline in the area completed has further narrowed, and the growth rate of completion in a single month has reached a new high over the years. CITIC also expects that the growth rate of real estate completion will be maintained, and the peak period of completion is coming.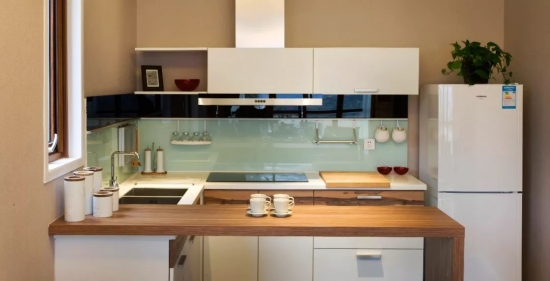 However, the destocking of the kitchen appliance industry and the increase in production schedules are also a result of the company's "exchange of price" to a certain extent.

Not only traditional smoke stove products, products such as dishwashers and steam ovens that are new to kitchen appliances also show a situation of "push new and sell expensive" and "cheap at low prices" during the promotion period. Taking dishwashers as an example, the industry continues to maintain high unit price quality competition on 12 sets of 13 sets of high-capacity high-end products. However, on 8 sets and below products, Midea, Haier, Boss, Vantage, etc. have taken a large The plan to reduce prices and promote sales to promote sales.




In fact, half-price promotions and other activities in the kitchen appliance industry have been exercised once during the 6.18 period in the first half of the year. Although participating merchants at the time said that "the event will be restored to the original price", in fact, these offers have virtually reduced consumer expectations Psychological expectations of product prices. After all, when you know you can buy a product for one thousand yuan, why do you need to sell it at two thousand yuan?