Earlier, the industry 's concerns about the spread of the new crown pneumonia epidemic in China to hit China 's lithium battery exports are becoming a reality.
While China's epidemic situation has gradually improved, the epidemic situation abroad is not optimistic, showing a trend of rapid deterioration, of which Europe and the United States have become the worst-hit areas. This has a direct impact on Chinese lithium battery companies exporting to Europe and the United States.
So far, there have been more than 300,000 confirmed cases outside China, and the number of confirmed cases in six countries has exceeded 20,000. A total of 63,000 cases were diagnosed in Italy, 46,000 in the United States, 35,000 in Spain, 29,000 in Germany, 23,000 in Iran, and 20,000 in France.
In order to curb the spread of the epidemic, the above-mentioned countries have also adopted some corresponding measures. Many countries have newly joined the ranks of "cities closed" and "curfews."
Among them, Italy announced that all non-essential production activities should be suspended nationwide, and remote office work should be implemented under non-essential conditions; France announced that the country has entered a state of war and ordered people to stay at home unless necessary; many states in the United States have issued "home Order "and so on.
At present, China's lithium battery exports are mainly used in power tools, energy storage, 3C digital and other fields, and the "capped cities" and "foot-footing" measures adopted by Europe and the United States due to the epidemic will inevitably have a great impact on China's lithium battery exports.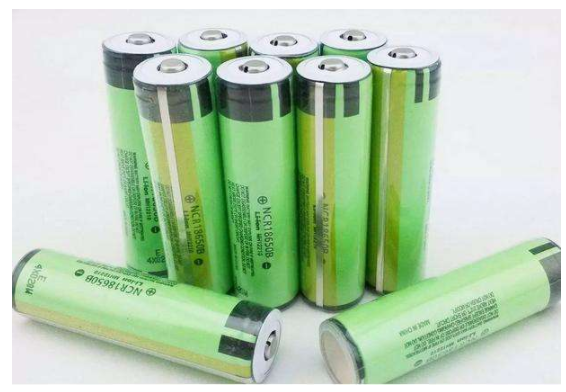 In general, the impact of the current deterioration of the European and American epidemic on Chinese lithium battery companies' Q2 export business is mainly reflected in the following aspects:
1.The signed order is not cancelled, but the delivery is generally delayed
With the domestic epidemic gradually under control and with the help of government policies, the domestic lithium battery company's resumption rate in March has increased significantly, and normal production and operation have gradually resumed. The products that should have been exported in January-February were postponed until March, which has caused the current impact of lithium battery companies to be less affected.
However, many lithium battery companies said that with the escalation of overseas epidemics, European and American customers have clearly stated that later delivery time will be postponed, without even giving a clear delivery time.
2. The increase in orders is not optimistic. The export of Q2 has dropped significantly.
As the current epidemic in Europe and the United States continues to spread, major countries including the United States, France, Germany, and Italy have issued bans on footholds, which means that in the next April to May, the entire European and American market economy will be greatly affected .
Under this situation, industry insiders pointed out that European and American customers' demand for Chinese lithium batteries will decline, and new orders will also be significantly reduced.
In fact, if the epidemic in Europe and the United States continues to spread, the vast majority of companies are in a state of suspension, and residents are required to isolate and cause consumer demand to decline, which will hit China's lithium battery exports.
3.Do not make inventory, turn to domestic demand to make up for losses
A number of high-level lithium battery company executives told high-tech lithium batteries that because the current delivery is generally delayed, and European and American customers can not give a specific delivery time, the company is currently making adjustments, basically no inventory.
In general, the spread of the global new crown pneumonia epidemic will have a great impact on China 's lithium battery export business. The delivery cycle is generally extended by 1-2 months, and the overall decline in export business in the second quarter may be unavoidable.