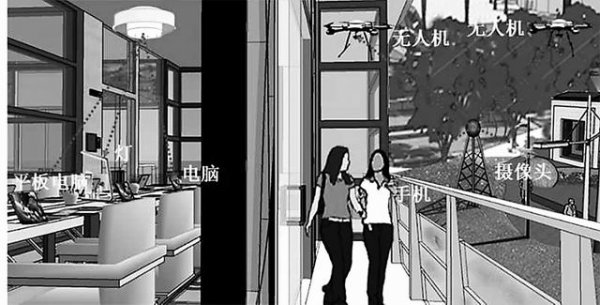 Wireless charging concept map courtesy of Tongji University
While making breakthroughs in wireless charging technology, charging standards should not be left behind. "Should be combined with the maturity of wireless charging technology and market demand." Zhang Bo said. The current mainstream wireless charging standards are the Qi standard launched by the Wireless Charging Alliance and the AirFuel standard launched by the AirFuel Alliance. The difference between the two is reflected in the different working principles. The former is based on the principle of magnetic induction, with an operating frequency of 100 ~ 205KHz, and is dedicated to short-range wireless power transmission; while the latter is based on the principle of magnetic resonance, with an operating frequency of 6.78MHz, and is dedicated to mid-range wireless power transmission.
However, Zhang Bo found that the latest Qi standard gradually began to incorporate magnetic resonance wireless energy transmission technology.
Whether it is the Qi standard or the AirFuel standard, according to Dr. Deng Hao, a research team at Tongji University, the development of wireless charging technology needs to adapt to a variety of different application scenarios with diversity. "The competition between the two standards may be conducive to the continuous development and progress of technology, and promote the development of products that better meet the needs of the market and consumers." Deng Hao told the China Science Daily.
The two existing standards provide a basic guarantee for the early development and marketization of the industry. "The next step should speed up the unification of standards." Zhang Bo said.
He explained that each standard organization should correct unreasonable parts of the standard based on market feedback, and formulate corresponding standards according to different power levels and application scenarios. In addition, an authority should be established to integrate the standards on the market.
After the related technologies and charging standards have developed to a certain extent, "it is foreseeable that any product that requires wired power supply in the future may be completely or partially replaced by wireless charging technology." Zhang Bo said.