China's first batch of imported hydrogen fuel cell vehicles will be used in the 2022 Beijing Winter Olympics at Datongguan. On October 19, 2021, under the supervision of Dalian Customs, 140 hydrogen fuel cell vehicles successfully cleared customs at Dalian Dayaowan Automobile Terminal. This is China's first batch of imported hydrogen fuel cell vehicles, which will be shipped to Beijing one after another for use in the relevant work of the 2022 Beijing Winter Olympics.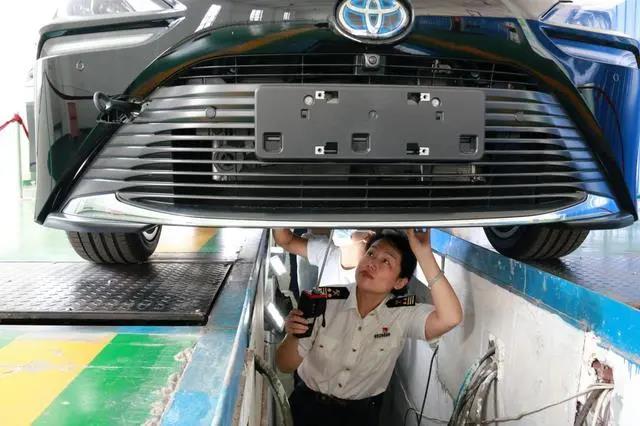 The Beijing Winter Olympics practiced the concept of green Olympics, and introduced a number of carbon reduction management measures and carbon neutral measures to achieve the goal of low-carbon Winter Olympics. In terms of transportation services, the organizing committee stated that it will maximize the use of clean energy vehicles to reduce carbon emissions, while promoting the demonstration application of hydrogen fuel vehicles. Compared with battery energy vehicles, hydrogen fuel cell vehicles have the advantages of high energy efficiency, fast fuel addition, and long endurance. In order to ensure the smooth customs clearance of vehicles, Dalian Customs has set up a special class to implement intelligent supervision.
"We set up a special area in the supervision site to store the vehicles, apply RFID technology, bind the VIN code of the vehicle through the IC card, accurately locate the vehicle, and realize the non-inductive monitoring and non-inductive inspection of the supervised vehicle." Dalian Customs Meng Qingyao, Chief of the Second Section of Logistics Monitoring of Yaowan Customs Logistics Monitoring Department, introduced that through the use of IC cards, smart bayonet inspection and release have been realized, and vehicles waiting to be released can "flash by the card in seconds and leave the field without feeling" at any time. Unlike ordinary vehicles, hydrogen fuel cell vehicles are equipped with pressure vessels, hydrogen pipelines, etc., and risk monitoring indicators need to be added. Customs business experts carry out safety performance testing and pressure vessel testing at the same time, which further saves the company's time and cost.
Wang Zhenhe, head of Tianjin Toyota Logistics Co., Ltd. Dalian Branch, said that the hardware and software facilities at Dalian Port have been significantly improved, storage conditions are getting better and better, and customs clearance services are becoming more convenient and faster. This is exactly what the company chose to import these batches at Dalian Port. The reason for the car. In order to cope with the larger-scale import and export business of hydrogen energy vehicles and parts, Dalian Customs is actively exploring a full-chain supervision system covering risk collection, risk research and judgment, inspection and disposal, etc., to help the high-quality development of Dalian's hydrogen energy industry.